September 2022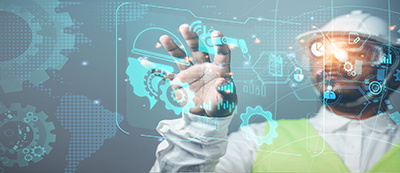 Up until recent years, standards related to hand protection for workers in industrial flash fire and electric arc hazard areas did not match their respective garment counterparts. As the standards have evolved, so have the offerings for hand protection. More and more gloves coming to the market
are claiming to provide flame and/or arc protection in accordance with NFPA 2112 and NFPA 70E standards. As industrial workers now have more options for FR and Arc-rated gloves, we have noticed a common question circulate among the industrial workforce: "When should I use NFPA 2112 FR rated gloves and when should I use NFPA 70E rated gloves?"
The short answer: "You should match your gloves to the hazard."
NFPA 2112 gloves vs. NFPA 70E gloves
NFPA 2112
Flame-resistant (FR) PPE meets the requirements of the NFPA 2112 Standard on Flame-Resistant Clothing for Protection
of Industrial Personnel Against Short-Duration Thermal Exposures from Fire.
The National Fire Protection Association (NFPA) 2112 standard has been relied on for years by oil and gas workers to ensure their gear provides the necessary protection for fire safety performance. In 2018, this standard was updated to extend the specifications to include industrial flash fire protection for the worker's gloves.
NFPA 2113 was also modified in 2020 to include for the first time, hazard assessment, care & maintenance, and selection of hand protection. This modification was made to ensure the safety of workers in industries such as oil & gas, chemical, manufacturing and transportation by having an NFPA 2112 compliant glove available to them.
To pass these standards, a glove and its components must meet three essential and rigorous tests that match existing requirements for NFPA 2112 compliant garments:
• Flame resistance;
• High temperature melt resistance/ shrinkage resistance and;
• Heat transfer performance.
The tests associated with NFPA 2112 must be conducted through a third-party test lab with a certifying body review. Additionally, gloves produced to the standard must be produced in an approved factory with ongoing quality audits to ensure compliance with the standard. The gloves should carry the certification seal of either Underwriters Laboratories (UL) or Safety Equipment Institute (SEI).
NFPA 70E
NFPA 70E: Standard for Electrical Safety in the Workplace provides guidance to select appropriate PPE to protect workers against arc flash hazards. It is not a pass-fail standard and gloves are rated to various levels of performance to enable
the needed protection in various arc risk environments.Full story »
today's News
NEENAH, WI -- With record-setting heat over the past few summers, OSHA and the Biden administration have taken measures to raise awareness of heat stress dangers. A recent J. J. Keller Center for Market Insights pulse poll reveals what U.S. companies are doing to address the issue, as well as contributing factors.

SAN DIEGO -- Advancing its mission to unite business leaders and safety innovators worldwide to prevent musculoskeletal disorders, or MSDs, the National Safety Council MSD Solutions Lab launched its first-ever Safety Innovation Challenge in San Diego during the annual NSC Safety Congress & Expo.

NEPONSET, IL -- The pioneer in industrial vibration and bulk material handling technologies announced this year's annual program to support breast cancer education, screening, treatment and research around the world.

SAN DIEGO -- The National Safety Council honored the first recipients of its newly created Diversity in Safety Scholarship during the National Awards Celebration Monday evening at the 2022 NSC Safety Congress & Expo in San Diego.

SAN DIEGO -- The National Safety Council honored three organizations working toward and succeeding in preventing injuries and saving lives with its renowned Green Cross for Safety® awards. Presented during the 23rd annual Green Cross Celebration, this accolade recognizes the best and brightest in three categories: safety advocacy, safety excellence and safety innovation.