Today's News
CSB Warns of Danger of Hot Work on Tanks with Organic Material WASHINGTON – A July 28 tank explosion in Moss Point, Miss., underscores the extreme importance of careful hot work planning, hazard evaluation, and procedures for all storage tanks, whether or not flammable material is expected to be present, according to the Chemical Safety Board. [FULL STORY]
OSHA Training Center to Help Small Employers Comply with HCS DUBLIN, CA -- The OSHA Training Center at Chabot-Las Positas Community College District is announcing the recent release of two hazard communication publications as part of an ongoing campaign to help small employers comply with OSHA's Hazard Communication Standard (HCS). [FULL STORY]
Wiley X Celebrates Logano Win at Bristol Motor Speedway LIVERMORE, CA -- Wiley X-sponsored racer Joey Logano put another notch on what has been undoubtedly his strongest NASCAR season by driving his #22 Team Penske Ford to the checkered flag at Bristol Motor Speedway last week, a challenging track that bills itself as the "world's fastest half-mile." [FULL STORY]
3M Names Varela VP of Personal Safety Division
ST. PAUL, MN -- 3M has named Jose Varela vice president and general manager of 3M's Personal Safety Division. [FULL STORY]
Crane Operators Need to be Certified by November for Compliance
WASHINGTON -- Although OSHA stakeholders have voted to extend the final deadline on requirements for cranes and derricks in construction work four times since 2010, the deadline has not been officially extended by OSHA as of yet, say the experts at Crane Inspection & Certification Bureau. [FULL STORY]
NSC Wants Drivers to Take Extra Precautions this Labor Day Weekend
ITASCA, IL -- The National Safety Council has released some safe driving tips for the Labor Day holiday weekend, in which it estimates 395 people will be killed and an additional 42,300 injured in car crashes. [FULL STORY]
Perdue Farms Receives Industry Safety Awards for 22 Facilities
SALISBURY, MD -- Twenty-two Perdue Farms' facilities in 11 states, including 14 food-producing plants, were recognized by the Joint Industry Safety and Health Council for outstanding safety performance for consistently implementing innovative and effective safety and health processes and systems. [FULL STORY]
Cereal Maker Earns SHARP Certification at Utah Plant
MINNEAPOLIS -- MOM Brands, the largest family-owned cereal company in the United States, was recently honored by Utah OSHA for the worksite safety and health management system employed at its Tremonton manufacturing facility. [FULL STORY]
Best Practices for Temporary Workers Released by OSHA, NIOSH
WASHINGTON -- Temporary workers should expect and receive the same training and protection that existing workers receive, said OSHA and the National Institute for Occupational Safety and Health, which together released their Recommended Practices for staffing agencies and host employers to better protect temporary workers from hazards on the job. [FULL STORY]
Sulfuric Acid Spills at Refinery Underscore Need for PSM Standard
WASHINGTON -- A sulfuric acid spill resulting from insufficient tightening between a tube and a compression joint at a sampling station is being blamed for a February 2014 incident that left two workers severely burned at the Tesoro Refinery in Martinez, Calif., according to the U.S. Chemical Safety Board. [FULL STORY]
Inside the Latest Issue...
Source Capture and PPE
Best Practices for Weld Fume Management
BY ALLAN HILBERT AND STEPHANIE LOWNEY
Weld fume management is a non-negotiable part of establishing and maintaining a safe, comfortable and compliant work environment, while also providing companies with a competitive advantage in attracting and retaining skilled workers.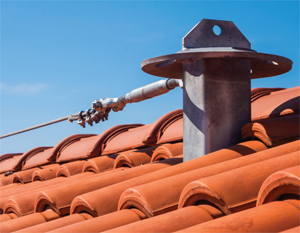 Managing fumes created by the welding process is necessary for compliance with OSHA regulations, which enforces exposure limits for each individual metal, metal oxide or gas found in the weld plume, such as hexavalent chromium and manganese.


To view this article in its entirety visit digital.fsmmag.com.