Today's News
With Covino Acquisition, TRC Expands Northeast Footprint
LOWELL, MA -- TRC Companies, Inc., a provider of engineering, consulting and construction management services to the energy, environmental and infrastructure markets, has acquired Covino Environmental Associates, Inc. of Woburn, Mass. [FULL STORY]
Firestone Building Products Plant Celebrates Two Safety Milestones
PRESCOTT, AR -- Firestone Building Products Company, LLC announced its Prescott, Ark. manufacturing facility has received a Million Work Hour Award from the Arkansas Department of Labor (ADOL). [FULL STORY]
CSB Calls on OSHA to Establish Combustible Dust Standard
CHARLESTON, WV -- The US Chemical Safety Board has released its final report, safety recommendations and accompanying safety video into a fatal combustible dust explosion at the AL Solutions metal recycling facility in New Cumberland, West Virginia, reiterating a recommendation that OSHA promulgate a general industry combustible dust standard, something the agency has been calling for since its definitive 2006 study on these preventable accidents. [FULL STORY]

Operational Sustainability Names Director for Business Development
HOUSTON, TX -- Operational Sustainability, a provider of "Operational Risk Management" solutions, has announced that Mark Solz has joined the company as director for business development. [FULL STORY]
Intense Growth in Market for Disinfectant Compound Seen Continuing
DUBLIN -- The global market for peracetic acid, an organic compound used for disinfectants, sanitizers and sterilizers, has seen intense growth in the past few years, and this growth is expected to continue in the coming years, according to a recently released market analysis. [FULL STORY]
OSHA Schedules Meeting of Whistleblower Protection Committee
WASHINGTON -- OSHA will hold a meeting of the Whistleblower Protection Advisory Committee Sept. 3 and 4 in Washington to consider whistleblower protections, enforcement and public comments. Work groups will meet September 3, and the full committee will meet September 3 and 4. [FULL STORY]
Veolia Earns VPP Star at Vancouver Facility
CHICAGO -- Veolia's Vancouver facility has achieved Voluntary Protection Program status (VPP) at the Star level – the highest level granted, recognizing its efforts to achieve exemplary occupational safety and health compliance. [FULL STORY]
Study Finds Obese Workers Have Less Endurance for Workplace Tasks
FALLS CHURCH, VA -- U.S. workplaces may need to consider innovative methods to prevent fatigue from developing in employees who are obese, which may increase their risk for injury, according to the results of a new study conducted at Virginia Tech. [FULL STORY]
DuPont Debuts 'Dare Bigger' X Games Sponsorhip and Kevlar Doc
WILMINGTON, DE -- DuPont Protection Technologies has announced the new DuPont Kevlar brand platform, Dare Bigger, and a sponsorship of ESPN X Games through 2015. [FULL STORY]
OSHA, FMCSA Strengthen Protections for Workers from Retaliation
WASHINGTON – OSHA and the Department of Transportation's Federal Motor Carrier Safety Administration have signed a memorandum of understanding to strengthen the coordination and cooperation between the agencies regarding the anti-retaliation provision of the Surface Transportation Assistance Act. [FULL STORY]
Inside the Latest Issue...
FR Wear that Fits
Don't Sacrifice Safety for Comfort on the Job
BY CHRIS HOLCOMBE

When it comes to the environmental health and safety of the workplace, it's important for employees to follow proper protocol in order to work in the safest environment possible.
However, that can be easier said than done, especially for those in oil and gas, electric utility, and other industrial settings where workers are required to wear flame-resistant (FR) clothing to protect them from flash fire and electric arc hazards.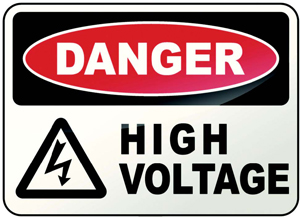 To view this article in its entirety visit digital.fsmmag.com.