Today's News
CDC Study Examines Asthma Deaths in Working Adults
ATLANTA -- According to a CDC study on occupational asthma published in CDC's Morbidity and Mortality Weekly Report, between 1999 and 2016, approximately 390 deaths per year from asthma among adults aged 15-64 years may have been job-related and were therefore potentially preventable.[FULL STORY]

Brokk Adds Taylor to Enhance Focus on Training and Service
MONROE, WA -- Brokk, manufacturer of remote-controlled demolition machines, welcomes Richard Taylor as its training and application specialist. [FULL STORY]
Cintas, Austin Location Recognized for Workplace Safety
AUSTIN, TEXAS -- Cintas Corporation announced its rental location in Austin, Texas received Voluntary Protection Program (VPP) Star certification from the Occupational Safety and Health Administration. [FULL STORY]
MCR Safety & LineDrive Align to Increase Worker Safety
CHICAGO -- LineDrive announced the expansion of their partnership with MCR Safety. Effective January 1, 2018, MCR Safety and LineDrive aligned to provide wide-ranging safety solutions throughout the United States.  [FULL STORY]
Rockford Expands Training Program with OSHA-Authorized Courses
ROCKFORD, IL -- Rockford Systems, LLC. announced an expansion of its machine safeguarding curriculum to include new training courses authorized by the Occupational Safety & Health Administration, which will aim to increase worker knowledge about their rights, employer responsibilities, and how to recognize, abate and prevent machinery-related hazards. [FULL STORY]
NSC Analysis Confirms Preventable Deaths Rose 10 Percent in 2016
ITASCA, IL -- Unintentional, preventable injuries – commonly known as "accidents" – claimed a record high 161,374 lives in 2016 to become the third leading cause of death in the United States for the first time in recorded history, according to National Safety Council data analysis. [FULL STORY]
Nano Dimension Earns International Workplace Safety Certification
NESS ZIONA, ISRAEL -- Nano Dimension Ltd., additive electronics provider, announced its wholly-owned subsidiary, Nano Dimension Technologies Ltd., has achieved certification for the OHSAS 18001:2007 international standard for occupational health and safety within the workplace. [FULL STORY]

WHO Recommends Assigning GHS Hazard Classes to Nanomaterials
ATLANTA, GA -- Guidelines recently published by the World Health Organization offer several recommendations for protecting workers from the potential risks of manufactured nanomaterials (MNMs). [FULL STORY]
NATA Launches Supplemental Safety Training Program
WASHINGTON, DC -- The National Air Transportation Association launched the Supplemental Safety Training Program, enabling the association to rapidly respond to urgent industry safety issues. [FULL STORY]

OSHA Increases Penalty Amounts for Violations
WASHINGTON, D.C. -- The U.S. Occupational Safety and Health Administration has increased the maximum penalty amounts for violations of its standards and regulations. [FULL STORY]
Insider News...
Keys to Unlock the Potential of Your Workplace Culture
Define a Culture of Health
Employees today are looking for more from their employer than just a steady paycheck.
The cultures and values of a workplace are increasingly important for a generation that
looks beyond dollars and cents to measure job satisfaction. But defining and creating a
workplace culture that allows employees to not only be healthy, but to succeed and
thrive has lacked clear direction until now.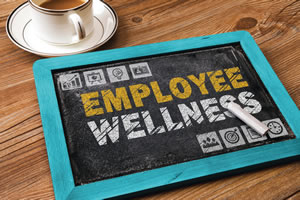 To read this article in its entirety, click here...