September 2023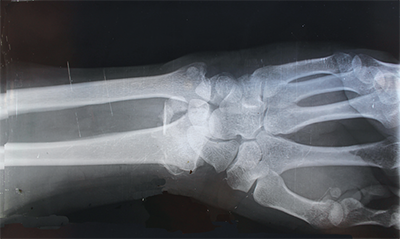 Falls are the leading cause of death in the construction industry, accounting for over 3,500 fatalities between 2003 and 2013. Falls from roofs accounted for nearly 1,200, or 34 percent, of the fall deaths during that period. Roofers encounter many hazards on the job, including hazards associated with working at heights and from ladders, power tools, electricity, noise, hazardous substances, and extreme temperatures. Unless these hazards are controlled by the employer, roofers risk serious injury, illness and death.
All employers in the construction industry must have a safety program. Contractors and employers who perform construction work must comply with standards in 29 CFR 1926, Subpart C, General Safety and Health Provisions, as well as other applicable standards. The standards outline employers' responsibilities for initiating and maintaining a safety program that provides for frequent and regular inspections of job sites, materials, and equipment 29 CFR 1926.20(b)(2)) and for ensuring that workers are trained to recognize and avoid unsafe conditions (29 CFR 1926.21(b)(2)). Employers must provide training in a language and in a manner that workers can understand.
Fall Protection Requirements
Falls are the leading cause of work-related injuries and deaths among roofers. Working 6 feet or more above lower levels put roofers at risk for serious injury or death if they should fall. A lack of fall protection, damaged fall protection equipment, or improper setup will increase their risk of falling from height.
Fall Protection Training
Employers must provide fall protection training for all workers who may be exposed to fall hazards. The training must be conducted by a competent person and include information on how to recognize fall hazards and on what procedures to follow to minimize them (29 CFR 1926.503(a)). Training must address how to inspect, erect/disassemble, and maintain the fall protection equipment involved in the work (29 CFR 1926.503(a)(2)(ii)).
Retraining is required when previous training becomes obsolete due to changes in work conditions or fall protection systems or equipment. Retraining is also required when worker performance indicates a need for it (29 CFR 1926.503(c)). Employers must certify that workers have been trained by documenting it in accordance with 29 CFR 1926.503(b) – Certification of Training.
The Requirement to Provide Fall Protection Using a Personal Fall Arrest System (PFAS)
Employers generally must provide fall protection if workers are exposed to a fall of 6 feet or more to a lower level. One form of fall protection is a personal fall arrest system (PFAS). When used properly, these systems will arrest a fall and prevent the worker from contacting a lower level. A PFAS consists of an anchor, a harness, and a lifeline or lanyard (usually with a deceleration device). Full story »
today's News
PLAINFIELD, IL -- Demolition is the dismantling, razing, or wrecking of a complete building or any space within it in a safe, pre-planned, and controlled manner. Contrary to popular belief, demolition is not as simple as swinging a wrecking ball.

MARSHFIELD, WI -- Nelson-Jameson has won a Fleet Safety Award from the Wisconsin Motor Carrier Association (WMCA) for the second consecutive year.  The award honors the safest truckload fleets in Wisconsin.

QUINCY, MA -- In a position paper, as the UN's Climate Ambition Summit convened in New York City, fire chiefs from some of the largest cities in the world added their voices about the dire consequences of climate change, emphasizing the urgent need for proactive solutions and collaboration to bolster the resilience of fire and rescue departments worldwide.

WASHINGTON, DC -- In its latest effort to showcase how standards impact nearly every aspect of human life—supporting the safety and reliability of products, processes, and systems, and helping people work safely and efficiently—the American National Standards Institute (ANSI) has launched a new webpage: The Impact of Standards.

PARK RIDGE, IL -- Many businesses are increasingly using temporary workers during the holiday season and throughout the year, making it challenging to provide safe environments without proper planning and guidance.