May 2023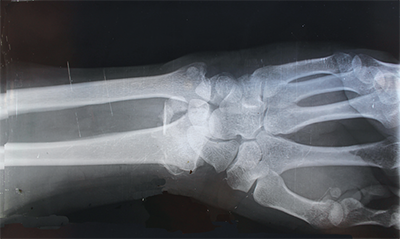 The U.S. Environmental Protection Agency (EPA) is proposing
new health protections to reduce exposure to Ethylene Oxide
(EtO), including more stringent air emissions standards and additional protections for workers who are exposed to the gas used to sterilize medical devices and certain spices. If finalized,
EPA's proposals are estimated to cut EtO emissions to the air from commercial sterilization facilities by 80 percent per year
and apply more protective standards to control those emissions under the law. Together, these proposals will provide a comprehensive approach to addressing EtO pollution concerns, including cancer risk, that will increase safety in communities and for workers while providing a path to maintain a robust supply chain for sterilized medical equipment.
"EPA's number one priority is protecting people's health
and safety, and we are committed to taking decisive action
that's informed by the best available science," said EPA Administrator Michael S. Regan. "These proposals build on
EPA's extensive outreach to communities across the nation
and reflects close coordination among key federal partners.
Together they would significantly reduce worker and community exposure to harmful levels of ethylene oxide. EPA
will continue to use every available tool to safeguard our nation's communities, including workers, from exposure to toxic chemicals and to deliver important public health protections."
The two new proposals announced mark significant progress
as EPA continues to leverage the full range of its regulatory
authority under the law to protect public health by reducing the risk posed by EtO. Long-term exposure to EtO over the course of a 35-year career or 70-year lifetime in or near a commercial sterilizer can increase the risk of certain types of cancer. People who go to school near places where EtO is used are also potentially at an elevated risk of cancer due to EtO levels in the air. Actual risks will vary based upon a facility's control measures for workers and community members and the distance and amount of time people live, work, or go to school near a facility.
New Safeguards to Protect Workers,
Communities, and Reduce Exposure
In addition to new emissions standards, EPA is proposing a
comprehensive set of new mitigation measures that will decrease risk for workers who use EtO to sterilize products and for other people in communities near sterilization facilities.
Under the Federal Insecticide, Fungicide, and Rodenticide Act
(FIFRA), EPA approves the use of pesticides subject to certain
controls through a registration decision, including antimicrobial pesticides like EtO.
Some commercial sterilization facilities have already successfully implemented some of these measures, including reducing the amount of EtO used for sterilization and installing engineering controls that reduce worker and community exposures. Full story »
today's News
WASHINGTON, DC -- The U.S. Chemical Safety and Hazard Investigation Board (CSB) released its final report into the July 27, 2021, fatal acetic acid release at the LyondellBasell La Porte Complex in La Porte, Texas.
ROCKFORD, IL -- Rockford Combustion launched a next-generation, newly revamped website providing educational, engineering, and eCommerce resources to enterprises that rely on fuel-fired burners for their thermal processes.
ATLANTA -- Norfolk Southern Corporation President and CEO Alan H. Shaw and leaders of 12 Norfolk Southern labor unions sent a joint letter underscoring their shared goal of partnering together to drive continuous improvement in rail safety at the company.
WASHINGTON, DC -- Despite concerted efforts to reduce both serious injury and death on the job, workplace fatality rates in the United States have remained largely unchanged over the past three decades. To help reverse this devastating development and assist organizations on their safety journeys, the National Safety Council released a new white paper through its Work to Zero initiative, Improving Workplace Safety with Robotics.
WASHINGTON, DC -- The U.S. Department of Labor announced the availability of up to $1 million in grant funding through its Brookwood-Sago grant program, which supports the delivery of education and training to the nation's mining community to help them identify, avoid and prevent unsafe and unhealthy working conditions.