july 2022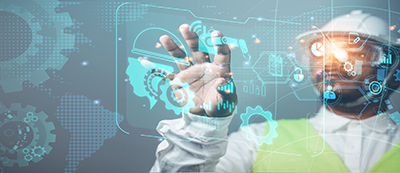 A history of deferred maintenance could take the wind out of improved ventilation strategies.
Our ventilation systems are under stress. Facility managers are also under stress, as well as the budgets available to manage reliability and safety in their buildings. Due to recommendations to increase both ventilation and filtration in response to COVID- 19, many buildings have HVAC systems working harder.
That raises two important concerns. First, where systems have survived deferred maintenance up until now, that existing strain plus new stress could push systems to fail much faster. Second, maintenance strategies should compensate for new operating parameters, to ensure assets remain reliable and efficient. Facility managers will want to address any deferred maintenance issues, like those listed below, before they force untimely repairs or asset replacements, stressing budgets even further.
Less Pathogens? More Pressure?
Advice from the U.S. Centers for Disease Control and Prevention (CDC)[1] and ASHRAE[2] (formerly known as the American Society of Heating, Refrigerating and Air-Conditioning Engineers) has included improved ventilation and increased filtration. Both have also noted that each strategy requires a thorough look at how it impacts a facility. Introducing more outside air can dilute pathogens indoors but can also introduce more pollutants from outside. Adding
stronger filters can remove particulates from the air, but also asks systems to work harder to maintain airflow.
While many facility managers are looking to improve indoor air quality and reduce airborne particles such as dust and pollen, volatile organic compounds, and other contaminants, the simple truth is that if ventilation systems are stressed to the point of failure, a strategy to improve air quality could end up making it worse.
If increasing outdoor air introduces more humidity, and the system is unable to compensate, humidity could increase risk of mold. If improved filtration catches more particles and viruses, but aren't changed properly, impeded airflow could lead to pathogen buildup.
What to Watch For: Common Deferred Maintenance Issues
Holding off on maintenance until a breakdown is a huge risk. Before complete failure, a system probably fails in multiple
other ways first. For instance, withoutmaintenance, wearing or failing parts can restrict airflow and increase coil static pressure, which in turn reduce efficiency and stress other parts throughout the system, increasing operating costs and wearing out capital assets faster.
Any damage or gaps that allow fouled air to build up contaminants on internal components or evaporator coils can seriously impact efficiency and stop the system from
keeping humidity or temperature within comfortable – and healthy – parameters. Full story »
today's News
NORTHBROOK, IL -- The UL enterprise revealed new brands for its three organizations — UL Research Institutes, UL Standards & Engagement and UL Solutions. The brands reflect and clarify the unique role that each organization plays in working for a safer world.
LOS ANGELES and NEWINGTON, CT -- Federal agencies responsible for workplace safety need substantial budget increases, said safety advocates and experts today in a letter to Rep. Rosa L. DeLauro (D-CT), chair of the U.S. House Appropriations Committee.
WASHINGTON, DC -- As Independence Day approaches, the Occupational Safety and Health Administration urges employers in the fireworks and pyrotechnics industry to be vigilant and protect workers from hazards while manufacturing, storing, transporting, displaying and selling fireworks for public events.
WASHINGTON, DC -- The National Safety Council released the executive summary of its new research report, Mobility, Technology and Safety: The Next 20 Years. The full report, funded by Allstate and to be released July 26 via a webinar, explores the evolution of mobility and the implications of past actions on the future of safe mobility.
CHICAGO, IL -- With two years of the COVID-19 pandemic impacting how businesses evaluate employee safety and with 2,000 workers treated for arc flash related injuries each year, now is the time for businesses to consider protocols like electrical safety to further protect their workers.