june 2023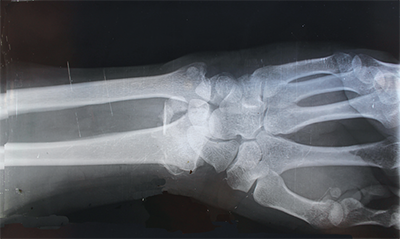 Today's buildings are becoming greener, smarter and more complex as they incorporate new design approaches. At the same time, fire and life safety system integrations are also becoming increasingly complex. While the main focus of greener/smarter systems is energy or utility savings, a holistic
approach is at the center of fire and life safety integrations. Fire and life safety systems need to be designed, coordinated, installed, programmed, tested, and integrated to protect an entire building's life safety ecosystem.
NFPA 4 Standard for Integrated Testing
Requirements for testing of integrated fire and life safety systems are found in NFPA 4, Standard for Integrated Fire Protection and Life Safety Systems Testing. NFPA 4 is applicable where the 2018 or 2021 editions of the International Building Code, International Fire Code, NFPA 101® Life Safety Code®, or NFPA 1 Fire Code have been adopted. Integrated testing is already a requirement for many jurisdictions through locally adopted building or fire codes. Locations that have not adopted the standard will likely do so in the near future.
In the event of a fire or other emergency, more complex buildings (e.g., hospitals or prisons) may rely on staff
response, passive fire protection features (e.g., fire or smoke barriers) and increasingly complex active fire protection systems (e.g., sprinklers, fire alarms, doors closing, smoke control). Other systems that may interface with fire and life safety systems include security, audio/visual, access control, building management system/ building automation system, lighting controls, and elevator controls, to name a few. When interfaced with fire and life safety systems, these become subject to NFPA 4 integrated testing requirements.
The purpose of integrated testing, as required by NFPA 4, is not to retest all the individual systems in the building but test the interfaces between the systems. Testing is done to verify and document that systems are coordinated with each other, function properly, and respond or work as intended within the overall holistic fire protection approach. This is called end-to-end testing, as the various systems are tested to see how they interact.
The NFPA 4 standard provides minimum requirements for testing the integration of fire and life safety systems in both new and existing buildings. When a local, city, county, or state jurisdiction adopts one of the above codes requiring NFPA 4 for new buildings, they must also implement integrated testing for existing buildings. NFPA 4 allows five years from the adoption of the standard to develop an integrated testing plan for existing buildings and five years or the number of years as identified by the Integrated Testing Agent to perform the integrated testing.
Role of the Integrated Testing Agent
NFPA 4 has identified the Integrated Testing Agent (ITa) as a
new role to be held by a qualified individual who can help lead
the team through the complexities of the integrated testing process. Ultimately, facilities do not have a one-size-fits-all approach to fire and life safety. Full story »
today's News
ATLANTA -- Norfolk Southern Corporation announced the appointment of Atkins Nuclear Secured (ANS), a member of the SNC-Lavalin Group, to conduct an independent review of the company's safety-first culture.
NEW YORK -- Altus Fire and Life Safety ("Altus"), a full-service fire and life safety platform, announced it has acquired Crime Intervention Alarm ("CIA" or the "Company"), a provider of installation, monitoring, inspection and service for security and surveillance systems, access control and fire systems.
FALLS CHURCH, VA -- AIHA, the association for occupational and environmental health and safety (OEHS) professionals, has chosen the members of its Board of Directors for the 2023–2024 term. The new Board members were inducted at AIHA's May 24 business meeting, which was held in Phoenix, Arizona, in tandem with the association's conference, AIHce EXP 2023.
AUSTIN, TX -- 360training, online regulated training provider, has acquired ACLS Medical Training and Safety Provisions (owners of the brand Hard Hat Training), two well-respected providers of medical training and workplace safety, respectively.
WASHINGTON, DC -- The U.S. Department of Labor announced the availability of more than $12.7 million in funding to make more good jobs available to the U.S. workforce by supporting training initiatives designed to promote safe and healthy in the nation's workplaces.