march 2023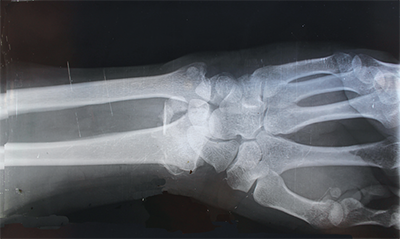 While Americans don't agree on much these days, the overwhelming majority do agree that handwashing is important. According to the Healthy Handwashing Survey from Bradley Corporation, 93 percent of adults believe handwashing is essential to maintaining their overall health – a sentiment that's nearly universal across gender, age and geography.
The survey also found that many Americans turn to handwashing to stay healthy before a trip, while they are traveling and before special occasions.
During road trips, 75 percent of adults make a conscious effort to wash their hands wherever they stop along the way. Sixty-nine percent are diligent about sudsing up when at an airport and 63 percent do the same as a special occasion or the holidays approach.
"Handwashing, using soap and warm water, is an easy and effective way to reduce the spread of disease-causing organisms," says medical microbiologist Michael P. McCann,
Ph.D., professor and chair of biology, Saint Joseph's University. "Given the ease with which some of these organisms can be spread on solid surfaces, in food, and by other means, handwashing is something that everyone should do after activities like using the restroom."
In addition to the physical benefits, there are emotional upsides. Almost 70 percent say they feel healthier or safer immediately after washing their hands.
Handwashing Personas
To get a better understanding of Americans' handwashing routines, the Healthy Handwashing Survey asked respondents to identify their typical behavior.
• Fifty-one percent categorize themselves as "Rule Followers." They apply soap, lather it up, scrub completely, rinse and then dry.
• Thirty-five percent put themselves in the "Lather and Linger" group, meaning they do a very thorough job of lathering and washing.
• Thirty-three percent relate to "Twice as Good," saying they always use two pumps of soap.
• Twenty percent utilize the "Human Dryer" method of wiping their hands on their clothing after washing and 17 percent selected "Air It Out," admitting they wash but rely on air drying.
Finally, two categories made the bottom of the list. Fourteen percent self-identified as "Rinse and Run," using just water but forgoing soap and drying and 3 percent put themselves in the "Skip It All" camp due to not having time to wash their hands.
Negative Impressions
There are definitely drawbacks to the "Skip It All" approach.
The survey found that 65 percent of Americans have a particularly negative impression when they see someone who doesn't wash their hands after using a restroom. 40 percent
say someone who frequently touches their nose, mouth or eyes is also a turn off.
For businesses, poor restroom maintenance makes more than just a negative impression; an unclean or unpleasant restroom
can be a sales inhibitor. Fifty-two percent say an unkempt restroom impacts whether or not they'll return to the establishment again. Full story »
today's News
ZURICH, SWITZERLAND -- The producer of commercial vertical take-off and landing (VTOL) drones Wingtra is announcing a $22M series B funding round as they accelerate their operations globally.

WASHINGTON, DC -- The U.S. Department of Labor's Occupational Safety and Health Administration will hold an online meeting of the National Advisory Committee on Occupational Safety and Health Heat Work Group on April 27, 2023, from 2 to 4 p.m. ET.

PARK RIDGE, IL -- Workplace safety and health became national news more than 100 years ago this week when the Triangle Shirtwaist Factory fire in New York City led to the deaths of 146 garment workers – most of them women and girls as young as 14 years old – on March 25, 1911.

FALLS CHURCH, VA -- AIHA has announced the members newly elected to the Association's Board of Directors for the upcoming 2023–2024 term. The new Board members will be inducted on Wednesday, May 24, 2023, during AIHA's annual business meeting at the AIHce EXP 2023 conference in Phoenix, Arizona.

HAMILTON, ON -- The Canadian Centre for Occupational Health and Safety (CCOHS) is hosting a free webinar, Climate Change: Workplace Impacts to explore how climate change affects both our physical and mental health and safety in the workplace.