January 2022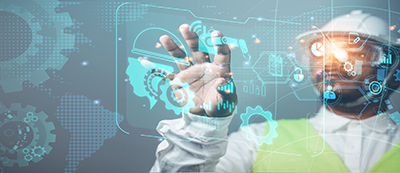 Smoke is made up of a complex mixture of gases and fine particles produced when wood and other organic materials burn. The biggest health threat from smoke is from fine particles. These microscopic particles can get into your eyes and respiratory system, where they can cause health problems such as burning eyes, runny nose, and illnesses such as bronchitis. Fine particles also can aggravate chronic heart and lung diseases - and even are linked to premature deaths in people with these conditions.

If you are healthy, you're usually not at a major risk from
short-term exposures to smoke. Still, it's a good idea to avoid
breathing smoke if you can help it. Everyone should take the
steps below when wildfires or fire in general are present in your area.

Use common sense to guide your activities. Even if you don't
have a monitor in your area, if it looks or smells smoky outside, it's probably not a good time to stay indoors and to avoid vigorously active outdoors, or active outdoors for prolonged periods of time. If you are active outdoors, pay attention to symptoms. Symptoms are an indication that you need to reduce exposure.

Dust masks aren't enough. Paper "dust" masks or surgical
masks will not protect your lungs from the fine particles in wildfire smoke. Scarves or bandanas (wet or dry) won't help, either. Particulate masks known as N-95 or P-100 respirators will help, but they must fit well and be used correctly.

If you are advised to stay indoors, take steps to keep indoor
air as clean as possible. Keep your windows and doors closed -
unless it's extremely hot outside. Run your air conditioner, if you have one. Keep the filter clean to prevent bringing additional smoke inside. Note: If you don't have an air conditioner, staying inside with the windows closed may be dangerous in extremely hot weather. In these cases, seek alternative shelter, or a cleaner air shelter. Full story »
spotlight
Hygiene has never been more important—it's also never been more scrutinized. The pandemic has forced manufacturing facilities to heighten their focus on cleaning and hygiene protocols and has introduced new protocols for manufacturing employees.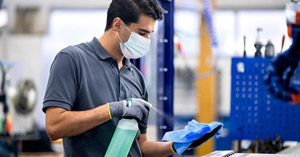 While health and safety have always been top of mind in manufacturing facilities, hand and surface hygiene have become a required part of maintaining employee wellbeing. Since March, facility managers have been tasked with preparing environments to secure this new hygiene standard.
To read this article in its entirety, click here»
today's News
PARK RIDGE, IL -- The SafetyFOCUS 2022 immersive education experience from the American Society of Safety Professionals (ASSP) helps occupational safety and health professionals advance their careers and keep workers safe in all industries. But the opportunity to secure a discounted rate concludes next week when early bird registration ends Thursday, Jan. 20.

AMARILLO, TX -- The U.S. Department of Labor's Occupational Safety and Health Administration has found that the U.S. Department of Interior's Bureau of Land Management violated procedures for safe handling of chemical materials at its Cliffside Helium Enrichment Unit in Amarillo, a federal chemical producing plant that refines and sells helium products to private entities.

ITASCA, IL -- The National Safety Council (NSC) states its disappointment with the Supreme Court decision to block the Occupational Safety and Health Administration (OSHA) from fulfilling its mission of protecting workers on the job through the enforcement of the COVID-19 Vaccination and Testing Emergency Temporary Standard.

FALLS CHURCH, VA -- As employers and businesses await the U.S. Supreme Court ruling on OSHA's COVID-19 vaccination and testing mandates in the workplace, leading health organizations urge employers and employees to pledge to make their organizations and communities healthier and safer from COVID-19.

ROMEOVILLE, IL -- As COVID-19 infections reach record levels, due in large part to the highly contagious Omicron variant, employers are struggling to keep workers safe and productive while keeping absences at a minimum.